OFERTAS PARA LIDERAR
TU CARRERA PROFESIONAL
OFERTAS PARA LIDERAR
TU CARRERA PROFESIONAL
Tu éxito, nuestro objetivo.
Encuentra y desarrolla tu talento en las mejores empresas biomédicas de referencia.
Inicio
Ofertas y Proyectos
Confidencialidad y Ética con nuestros clientes y candidatos. Eficiencia en los procesos. Es el momento de contar con expertos que te ayuden a encontrar tu siguiente reto profesional. Es tú momento. ¿Empezamos?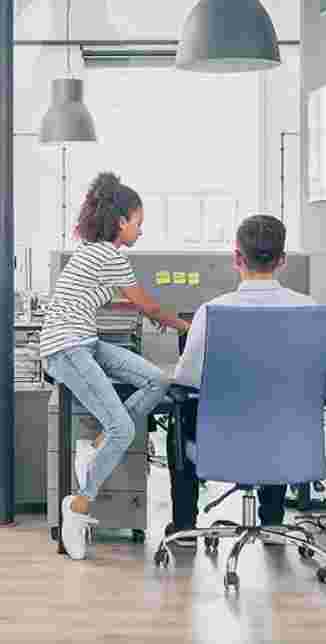 DIVERSIFÍCATE Y APROVECHA TUS SKILLS
Formar parte de la base de datos de LIM Global es sumarse a una red global especialista en Life Sciences. Para encontrar un ambiente de trabajo que crea en tu talento. Para conectar los mejores profesionales con empresas extraordinarias. Pasión. Respeto. Confianza. Integridad. Súmate a nosotros.

Nuestras búsquedas tienen en cuenta las características y habilidades de cada candidato. Contamos con más de 20 años de experiencia en encontrar el engranaje perfecto de las necesidades de nuestros candidatos y sus trayectorias profesionales con las estrategias y culturas corporativas de nuestros clientes.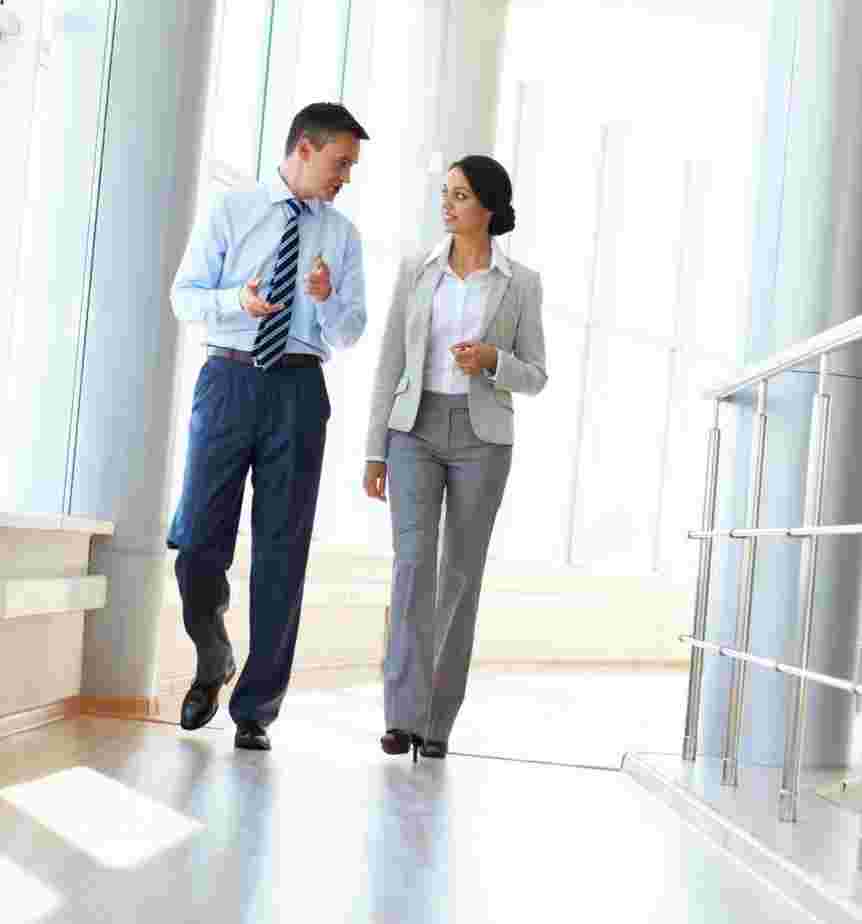 DIRECTOR R&D / CSO (NUTRACEUTICAL R&D)
BCN/MAD
BARCELONA/MADRID
Our client, an innovative, fast-growing nutraceuticals company, Spanish market leader in "beauty from the inside", with an attractive pipeline and an ambitious international expansion plan, is now searching for a Director of R&D/ CSO to lead and manage the entire research and development area. This position can be located in Barcelona or in Madrid.
BCN
Our client, a clinical stage biopharmaceutical company developing innovative therapies for rare diseases in CNS, is currently looking for a ADME/PK Manager. Reporting to the VP Preclinical Development, the successful candidates will be a non-clinical/clinical ADME and safety specialist with experience in designing, monitoring and analyzing non-clinical and clinical pharmacology studies to support drug development.
COUNTRY MANAGER SPAIN
MAD/BCN
BARCELONA/MADRID
Our client, an innovative, high-quality, fast-growing phytotherapy company is currently looking for a Country Manager to start and manage the Spanish subsidiary. The successful candidate will create and lead the commercial team as well as manage the day-to-day business and local operations. This position can be located in Barcelona or Madrid.
Torino
Our client, an investment holding, that offer an innovative vision to Venture Capital applied to innovative startups and SMEs, with a strong focus on the impact on Italy, is looking for an Exit Manager, responsible for identifying and executing the best exit opportunities of the companies within its portfolio. This position is located in Torino, but relocation is not required.
QUALITY CONTROL DIRECTOR
Bilbao
Bilbao
A new state-of-the-art Contract Development and Manufacturing Organization (CDMO), located in Bilbao, Spain, is looking for a QC DIRECTOR. The company manufactures synthetic DNA, at a cell-free environment, using patented, innovative in vitro enzymatic technology, to feed the rapidly expanding clinical pipeline in ATNP, as gene therapy and  mRNA products.
Ref. 8930
DIRECTOR R&D / CSO (NUTRACEUTICAL R&D)
BCN/MAD
Responsibilities:
Develop and optimize the company's new and existing products.

Lead of R&D and formulation including but not limited to new nutraceutical liquid formulations and delivery systems.
Be up to date on new ingredients.
Developing new innovative ingredients.
Search for alternative raw material suppliers.

Key member of new products committee.
Lead internal and external development teams.
Be a key player in the Executive Committee.
Manage Quality and Regulatory Affairs
Lead clinical studies.
Requirements:
Bachelor's degree in chemistry, chemical engineering or related field in science or engineering.
At least 3 years of experience in similar positions within nutraceuticals and/or innovative ingredients in cosmetics & beauty.
Market, quality and cost oriented.
Proven experience working with CMO, CDMO, CRO and other subcontractors and service providers.
Quality and results oriented professional.
Substantial knowledge in regulatory requirements for the nutraceutical industry.
Fluent in English with excellent writing skills.
Good level of Spanish is a plus.
Good interpersonal relationships and team-player.
Strong problem-solving skills.
We offer:
Joining a dynamic, fast-growing company with the capacity and ambition to become a world leader in nutraceuticals, beauty, anti-aging.
Be a key player in a successful growth company.
Competitive compensation package including long-term incentives.
Ref. 8937
ADME/PK MANAGER
BARCELONA
Main responsibilities & purpose:
Managing and executing clinical and safety pharmacology in the clinical trials including but not to limited to drug-drug interaction, DMPK, PK/PD and non-clinical ADME studies.
Prepare and edit non-clinical documents for regulatory submission (e.g., IBs, INDs and regulatory briefing documents)
Support product development with extensive knowledge and understanding of pharmacology pathways and mode of action.
Requirements and skills:
PhD. in Biological Sciences, Toxicology, Pharmacology
6-8 years drug development experience, with minimum 3 years working in industrial pharmaceutical pharmacology/ADME/toxicology/safety/regulatory assessment drug development.
Proven experience in design, coordination, analysis, and documentation of preclinical studies and in writing position papers on safety, toxicology, and pharmacology.
Several years of professional experience in medical or scientific writing as well as written and oral communication skills
Ability to work independently without much supervision.
Successful experience working in a multicultural environment.
Flexible, organized, team player, resilient.
Proactive, independent problem solver, capable to excel in a fast-moving environment.
Travel on an as-needed basis to investigational sites, conferences, and regulator meetings.
Creative thinker with excellent communication & problem-solving skills,
Fluency in English (written and spoken).
Ref. 8932
COUNTRY MANAGER SPAIN
COUNTRY MANAGER SPAIN
Responsibilities
Develop and implement the startup & business plan aligned with HQ including but not limited to short- and long-term plans, sales programs and trading policies.
Manage all Spanish operations especially Sales but also Marketing & Admin.
Develop a marketing plan according to local needs and adjust it to meet evolving market conditions and emerging opportunities.
Responsible for the recruitment, coaching and professional development of the local team.
Foster and develop the team's commercial mindset, establishing a culture that promotes performance excellence and ethical behaviors.
Generate and maintain relationship with key clients.
Maintain regular contact with opinion leaders and critical customers such as specialists, wholesalers, pharmacies, e-pharmacies, and pharmacists.
Enhance overall brand identity and drive growth & penetration in the pharmacy channel.
Manage new product launches in line with HQ.
Requirements & Experience
Minimum of 10 years' sales and marketing experience in CHC, Food Supplements or Consumer Goods; in-depth knowledge of the pharmacy channel is mandatory.
Minimum of 5 years management experience in sales, business units incl. P&L responsibilities.
Familiar with team building and business development in competitive environments.
Hands-on attitude with a bottom-up approach and proactive leadership.
Results-oriented, agile decision maker with entrepreneurial spirit.
Effective leadership in a fast-moving start-up environment
Analytical capacity with business and strategic vision.
Resilience, integrity, and reliability.
Strong interpersonal and communication skills
Fluent English
The offer
Create a new organization from scratch, supported by an established international company.
Make an impact in a fast-growing business.
Competitive compensation package.
Ref. 8933
EXIT MANAGER
Italy
Responsibilities
Identify the best exit opportunities of the companies within company's portfolio.
Work in direct contact with the Project Managers and get strong support from the Business Analysts and the Legal/Financial team.
Lead the team of internal and external resources involved in any exit deal.
Lead the exit negotiation process.
Requirements & Experience
Financial or/and Legal background (MBA appreciated).
7 years minimum experience in Merger & Acquisition processes.
Proven negotiation skills.
Good understanding of industry specific trends and landscapes.
Good knowledge of Corporate Governance and General Management best practices.
Full availability in traveling.
Team working skills.
Results-oriented, agile decision maker with entrepreneurial spirit.
Analytical capacity with business and strategic vision.
Resilience, integrity, and reliability.
Strong interpersonal and communication skills.
Fluency in English and Italian.
The offer
Be a key member of an innovative PE organization.
Lead the whole exit process.
Competitive compensation package, including stock options.
Ref. 8931
QUALITY CONTROL DIRECTOR
Bilbao
Key duties /Responsibilities:
Direct, develop and lead a team of skilled professionals.
Lead the development and implementation of QC procedures and methods to fulfill GMP and client's requirements.
Support a culture of operational excellence, where teamwork and active problem-solving result in continuous improvement throughout the company.
Assure team activities, equipment, facilities, and personnel are operated and maintained in a state of compliance with appropriate requirements.
Minimum Qualifications:
Life Science University Degree.
At least 3 years' experience leading QC teams.
At least 5 years' experience in the pharmaceutical industry -generic, innovative, biologics or ATMPs-.
Used to work following GMPs.
Fluent in both English and Spanish.
Flexible enough to adapt to a growing company and different client's requirements.
A strong understanding of analytical methodologies and techniques.
A demonstrated ability to innovate and drive continuous improvement.
Able to create and manage high performance teams and to be a strong team player.
Capable of leading, directing and working with cross functional groups and associates.
Strong organizational skills.
Able to solve practical problems and deal with a variety of variables.
Good communications skills.
Live or relocate to Bilbao area will be highly valued.
We offer:
Join a new CDMO with a unique disruptive technology in a high growth market.
Be part of the company's leadership team.
Be able to help to build up a disruptive and high-performance organization.
Tu oportunidad empieza aquí
Envíanos tu perfil y avanza en tu carrera profesional
Gracias.
En breve nos pondremos en contacto contigo
Volver a inicio
LO QUÉ DICEN NUESTROS CLIENTES DE NOSOTROS
"Saben vender un proyecto y atraer el talento. Captan perfectamente nuestras necesidades."
"Apreciamos que el equipo de LIM invierte mucho tiempo en comprender nuestras necesidades y el entorno. El mejor talento solo sirve si encaja en la organización."
"LIM ha sido capaz de atraer un excelente Comité de Dirección con profesionales de todo el mundo. Este equipo ha sido clave para conseguir el éxito de nuestra startup".
"Valoramos muy positivamente el seguimiento activo y la accesibilidad del equipo de LIM a lo largo de todo el proceso de selección."  
"Colaborar con LIM Global ha sido todo un acierto. Su seriedad, su amplio alcance y su experiencia nos han permitido seleccionar el profesional adecuado que necesitábamos. Volveremos a colaborar con ellos sin dudarlo."
"Acudimos a LIM cuando esperamos dificultades o encontrar problemas con una búsqueda. LIM siempre cumple."
"Colaboramos con LIM global por la calidad de los candidatos que nos presentan y por su encaje con nuestra cultura y estrategia."
"Acudimos a LIM Global como expertos en nuestra industria. Entienden perfectamente nuestras necesidades y se convierten en nuestros mejores embajadores."