OFERTAS PARA LIDERAR
TU CARRERA PROFESIONAL
OFERTAS PARA LIDERAR
TU CARRERA PROFESIONAL
Tu éxito, nuestro objetivo.
Encuentra y desarrolla tu talento en las mejores empresas biomédicas de referencia.
Inicio
Ofertas y Proyectos
Confidencialidad y Ética con nuestros clientes y candidatos. Eficiencia en los procesos. Es el momento de contar con expertos que te ayuden a encontrar tu siguiente reto profesional. Es tú momento. ¿Empezamos?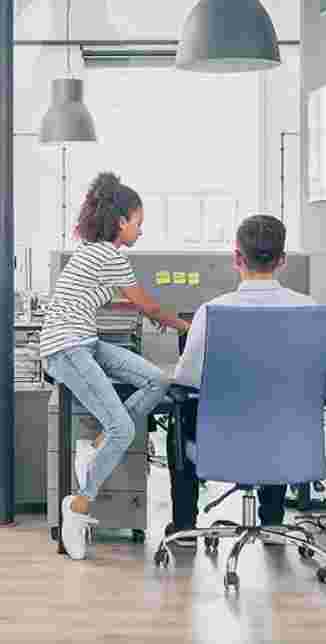 DIVERSIFÍCATE Y APROVECHA TUS SKILLS
Formar parte de la base de datos de LIM Global es sumarse a una red global especialista en Life Sciences. Para encontrar un ambiente de trabajo que crea en tu talento. Para conectar los mejores profesionales con empresas extraordinarias. Pasión. Respeto. Confianza. Integridad. Súmate a nosotros.

Nuestras búsquedas tienen en cuenta las características y habilidades de cada candidato. Contamos con más de 20 años de experiencia en encontrar el engranaje perfecto de las necesidades de nuestros candidatos y sus trayectorias profesionales con las estrategias y culturas corporativas de nuestros clientes.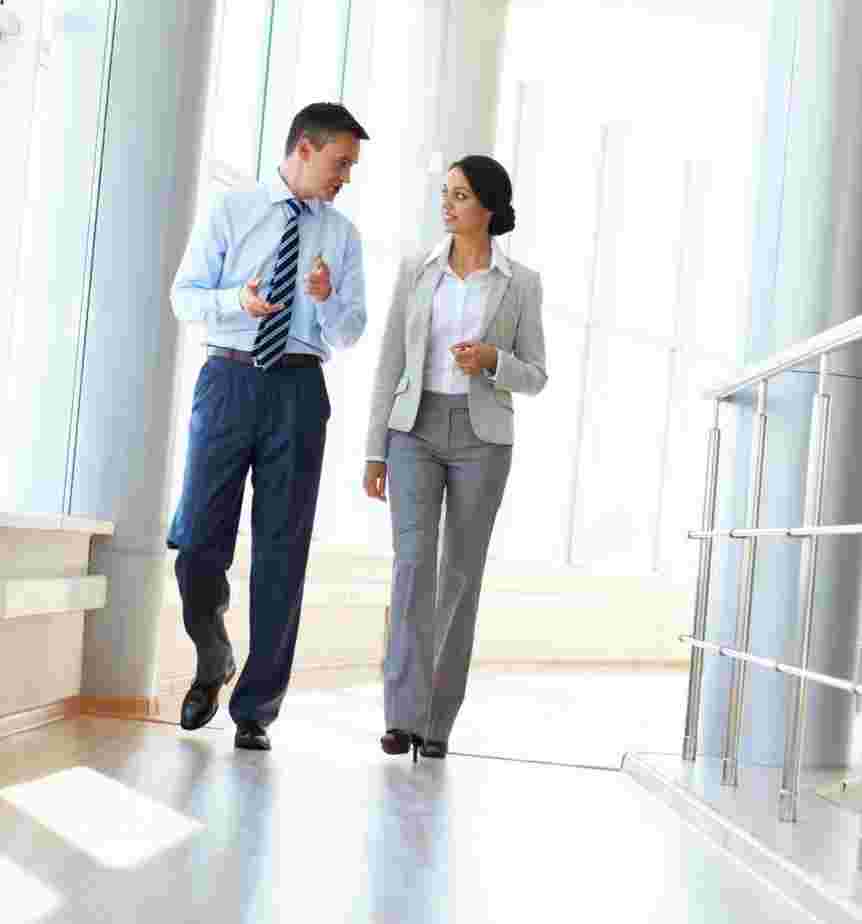 CHIEF CMC & MANUFACTURING OPERATIONS OFFICER
Bilbao
Bilbao
Our client, a very well financed startup with three products in Clinical and five more in preclinical, is looking for a Chief CMC & Manufacturing Operations Officer. The  company is located in Bilbao area but working remotely is an option.
CLINICAL SUPPLY CHAIN MANAGER
Bilbao
Bilbao
Our client is very well financed Oncology Clinical Stage Biotech company, ready to begin First in Human Clinical Trials of their first compound in Europe and USA and with five more compounds in preclinical stages. We are searching for an exceptional professional to join their team and take a leading role in the management of all Supply Chain Responsibilities, from demand planning, manufacturing and distribution of company products across de world. This position is located in the Bilbao area.
PRECLINICAL PROJECT MANAGER
ESP
ESPAÑA
One of our clients, is an innovative pharma company with global presence and a top-notch research center in Spain. We are now looking for a Preclinical Project Manager with solid experience in project management in drug discovery and development in the pharmaceutical industry to join their research team.
Reporting to the Head of the Research Center, the successful candidate will be responsible for the advancing research projects from Discovery to FIH and join a small but highly specialized research team.
Ref. 8927
CHIEF CMC & MANUFACTURING OPERATIONS OFFICER
REMOTE
Responsibilities:
Manage and optimize CMC and supply chain activities.
Selection and management of required CMOs.
Responsible for defining the technical and level of service parts of the agreements with CMO's and for following up with approved external partners.
Leadership of transversal CMC project teams, involving internal and external members.
Effectively leadership of his/her team.
Manage and closely control CMO's and external partners.

Optimize drug cost and lead times, including activities from drug substance and drug product manufacturing to distribution.

Coordination of development tasks towards collection of any required documentation needed for regulatory purposes.
Supply Chain management, assuring that each drug is manufactured and distributed on time to company's preclinical and clinical partners following any existing regulation.
Act as Subject Matter Expert for all CMC and Manufacturing issues.
Education, experience, skills:
University degree
Sound GMP and CMC experience
Working experience in /with biological CMO's
Proven leadership and managerial skills
Strategic and business vision
Results oriented
Continuous process improvement person
Deep knowledge of biologics production and quality processes
Excellent organization and presentation skills
Fluency in English; knowledge of Spanish is a plus
Experience in small molecules synthesis optimization and manufacturing is a plus
We offer:
Join an amazing project with different lead compounds using an original approach to cancer.
Manage CMC of ADCs, one of the hot technologies in present pharma development.
Work with a great internal team and top international CDMO.
Very interesting economic package.
Ref. 8921
CLINICAL SUPPLY CHAIN MANAGER
Bilbao
Responsibilities:
Design and implement strategic plans to forecast and supply drugs to global preclinical and clinical trials, using sound supply chain techniques.
Review, interpret and implement supply forecast plans from internal or external source documents and tools.
Coordinate complex drug manufacturing with world-class international CMOs.
Execute supply chain inventory management processes in partnership with internal Clinical Supply Optimization Services team members and packaging partners.
Devise and implement inventory management plans
Maintain documents according to guidelines and relevant procedures
Plan and manage execution of initial supplies and resupplies for assigned studies
Ensure temperature excursion process is executed as required
Proactively identify potential supply chain issues, provide analysis, and recommend solutions. Identify potential risks, defining and executing risk mitigation plans.
Summarize data, prepare presentations, and make recommendations for action relative to the clinical supply chain and packaging plans
Work with both internal and client Project teams to ensure consistent communication of clinical trial material supply status.
Requirements:
Bachelor's Degree in Chemistry, Chemical Engineering or related field in science or engineering.
At least 2 years of experience in similar positions within a pharmaceutical company in the manufacturing stage.
Proven experience working with CMO, CDMO, CRO and other pharma/biotech subcontractors and service providers.
Quality and results oriented professional.
Ability to act as the leading Supply Chain position in the company
Substantial knowledge in regulatory requirements for the pharmaceutical industry.
Fluent in English with excellent writing skills.
Good level of Spanish
Good interpersonal relationships and team-player
Strong problem-solving skills
We offer:
Joining a dynamic company willing to become a partner of choice in the development of new drugs in the oncology market.
Becoming a key player in a very focused experienced team.
Working with partners across the world.
Competitive package.
Ref. 8916
PRECLINICAL PROJECT MANAGER
Main Responsibilities:
Effective communication with subject matter experts internally and externally, to ensure alignment on program objectives, deliverables and timelines.
Effective communication with all team members (all levels up to senior management) to evaluate and report on status of the studies.
Provide feedback to the extended team of any risks and jointly develop and implement risk mitigation plans.
Planning, organizing, executing (coordinate / manage the development of preclinical studies, via internal execution or externalized to a CRO) assessing and reporting on assigned program tasks and ability to align objectives with project milestones, goals and strategic plans.
Project management assistance to the preclinical team to maintain and control of the daily operations and activities of the non-clinical development project / area.
He/she maintains and oversees the development process of the drug inside the preclinical area.
He/she will provide comprehensive communication and coordination of assigned activities associated with preclinical development to the CSO and team. These activities include the organization, planning, timely execution, reporting and evaluation of deliverables for assigned preclinical tasks associated to the project.
Required Qualifications & Experience:
A university degree in science (Chemistry, Biology, Pharmacy…), ideally a PhD.
3+ years of experience in drug development managing pre-clinical activities for innovative therapeutics (NCE/NBE) in pharmaceutical, biotechnology company or related environments.
Knowledge of Pharmaceutical regulations/ICH/GLP/GDP.
Experience working with both domestic and international CROs.
Excellent verbal and written communication skills.
Demonstrated strong collaboration and interpersonal skills and a high degree of personal integrity.
Ability to work independently and collaboratively in a fast-paced, matrixed team environment consisting of internal and external team members.
Analytical thinker with excellent problem-solving skills and the ability to adapt to changing priorities and deadlines.
Excellent project management skills: planning, organization, and time management skills, including the ability to support and prioritize multiple, concurrent projects. 
Cross functional team and project management experience.
Proficient knowledge of Microsoft Excel, PowerPoint and Project software required.
Tu oportunidad empieza aquí
Envíanos tu perfil y avanza en tu carrera profesional
Gracias.
En breve nos pondremos en contacto contigo
Volver a inicio
LO QUÉ DICEN NUESTROS CLIENTES DE NOSOTROS
"Saben vender un proyecto y atraer el talento. Captan perfectamente nuestras necesidades."
"Apreciamos que el equipo de LIM invierte mucho tiempo en comprender nuestras necesidades y el entorno. El mejor talento solo sirve si encaja en la organización."
"LIM ha sido capaz de atraer un excelente Comité de Dirección con profesionales de todo el mundo. Este equipo ha sido clave para conseguir el éxito de nuestra startup".
"Valoramos muy positivamente el seguimiento activo y la accesibilidad del equipo de LIM a lo largo de todo el proceso de selección."  
"Colaborar con LIM Global ha sido todo un acierto. Su seriedad, su amplio alcance y su experiencia nos han permitido seleccionar el profesional adecuado que necesitábamos. Volveremos a colaborar con ellos sin dudarlo."
"Acudimos a LIM cuando esperamos dificultades o encontrar problemas con una búsqueda. LIM siempre cumple."
"Colaboramos con LIM global por la calidad de los candidatos que nos presentan y por su encaje con nuestra cultura y estrategia."
"Acudimos a LIM Global como expertos en nuestra industria. Entienden perfectamente nuestras necesidades y se convierten en nuestros mejores embajadores."