JOB OFFERS AND OPPORTUNITIES TO SHAPE
YOUR PROFESSIONAL CAREER.
JOB OFFERS AND OPPORTUNITIES TO SHAPE
YOUR PROFESSIONAL CAREER.
Your success is our objective.
Find opportunities and develop your talent in top biomedical companies.
Home
Job Offers
Confidentiality and work ethics with our clients and candidates. Efficient processes. It is time to rely on experts to help you find your next professional challenge. Your moment. Shall we start?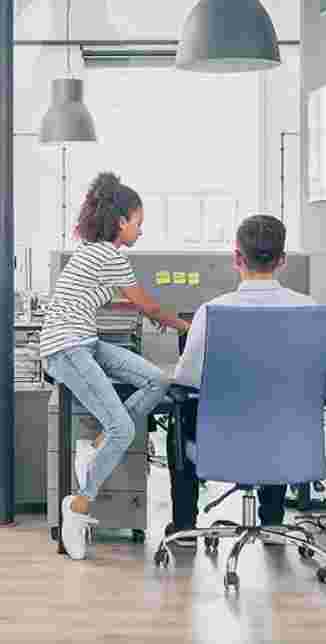 DIVERSIFY AND TAKE FULL ADVANTAGE OF YOUR SKILLS.
Signing up for LIM Global's talent pool is joining a global network Life Sciences experts. To find a work environment that believes in your talent. To connect the best professionals with extraordinary companies. Passion. Respect. Trust. Integrity. Join us. Our searches take into account the characteristics and skills of each candidate. We have more than 20 years of experience in finding the perfect match for our candidates' needs and in balancing their career paths our clients' strategies and cultures.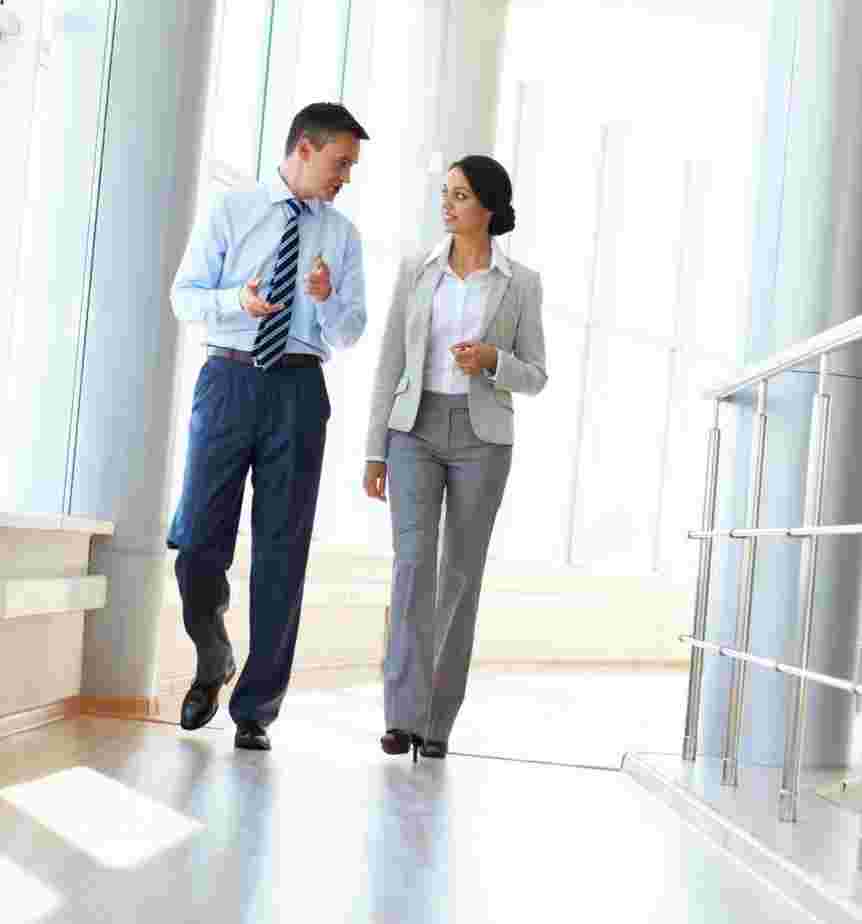 BCN
Specipig is a preclinical Contract Research Organization (CRO) specialized in the pig model that provides support to the pharmaceutical, biotechnological and medical device industries. To support its impressive growth, Specipig requires a new Study Director to work in their headquarters in Barcelona.
BUSINESS UNIT HEAD RARE DISEASES IBERIA
BCN/MAD
BCN/MAD
Our client is an innovation oriented multinational pharmaceutical company that yearly invests more than 20% of their sales in R&D. They are actively acquiring new products / companies as well to support their impressive double-digit growth across the world.
One of their three strategic product lines is rare diseases. To lead this exciting business unit in Iberia,   they are looking for a Business Unit Head with experience in the rare diseases market to work from Barcelona or Madrid.
BCN
Our client, a well-financed start-up focused on the development of a novel early Alzheimer's disease detection technology in blood samples using NGS techniques is looking for a Quality Manager to join their team. The successful candidate will be in charge of the Quality Management System implementation (ISO13485) under the supervision of the CEO and specialized external consultants.
CHIEF REGULATORY AND QUALITY ASSURACE OFFICER
BCN
Our Client, a very well financed startup in Barcelona, is finalizing the development of a new surgical robot and instrumentation. The selected candidate, working with the Leadership Team and reporting to the CEO, will be accountable for assuring that the company obtains the regulatory approvals in Europe and USA and for keeping and even improving the top worldwide quality standards that the company already enjoys.
OUT-LICENSING MANAGER
MAD
MADRID
Nuestro cliente, un sólido laboratorio farmacéutico nacional, cotizado en bolsa, en una fase de agresivo crecimiento nacional e internacional,  busca un Out-Licensing Manager para que se haga cargo de las licencias de alguna de las moléculas de su investigación. El lugar de trabajo puede ser Madrid o Bilbao.
Ref. 8905
STUDY DIRECTOR
Barcelona
Main responsibilities are:
Global responsibility on the assigned studies from design to final report, in accordance with the principles of Good Laboratory Practices (GLP) and requirements indicated on RD1369/2000.
Client relationship management.
Required Experience & Skills:
Degree in Health Sciences (Veterinary, Pharmacy, Biology ...).
Experience as preclinical Study Director.
Experience in preclinical animal studies.
Knowledge of Good Laboratory Practices (GLP).
Training in regulation, manipulation and use of experimental animals.
Strong Project Management and client relationship skills.
Complete fluency in English.
Key competences:
Results and client orientation.
Entrepreneurial mentality.
Teamwork.
Business vision.
Analytical skills.
Organization.
Flexibility.
Autonomy.
We offer:
Joining a company with a yearly 40% growth.
Managing projects for top multinational companies.
Great working environment.
Ref. 8904
BUSINESS UNIT HEAD RARE DISEASES IBERIA
Barcelona/Madrid
Main Responsibilities:
Lead and coordinate a small but high performance team of KAMs, Access, Marketing and Medical people to promote their products across Iberia.
Achieve expected economical results.
Define and implement a successful patient centric strategy focused on improving diagnose; increasing brand image through solid medical data; excellent KOL and patient associations relationships and good market access strategies.
Lead all premarketing activities for all new products in the pipeline.
Reporting to Headquarters in Europe and in the USA.
Be part of Iberia Leadership Team
Required Qualifications & Experience:
Solid experience with Rare Diseases.
Sound experience working with marketing, sales, access and medical teams.
Results oriented.
Leadership skills.
People management skills.
Communication skills.
Fluency in English and Spanish required (English is company language). Fluency in Portuguese is a plus.
We offer.
Lead an exciting growth project in Iberia.
International visibility.
Real growth opportunity.
Join a strategic business in a company with 10% yearly growths over last decade.
Company awarded as Best place to work in Spain and in Europe.
Ref. 8901
QUALITY MANAGER
Barcelona
Desired Skills and Experience
Bachelor's degree in Pharmacy, Biotechnology or a related life science field.
Master or Postgraduate related with medical devices.
Minimum experience in medical devices sector - 6 months.
Organized and self-motivated.
Strong interpersonal skills and team player with ability to work with external consultants as well as independently.
Fluent in English, both verbally and written.
Contract Duration and Other Benefits
Full-time position (40 hours/week)
The gross annual salary will be commensurate to the candidate's expertise and qualifications.
Collaboration with a versatile, multidisciplinary team.
Job location in Barcelona.
Formative courses.
Ref. 8876
CHIEF REGULATORY AND QUALITY ASSURACE OFFICER
Barcelona
The candidate should:
Lead the process to obtain the regulatory approvals in both Europe and USA
Control, lead and improve Quality Systems of the organization
Work closely with other departments of the company to achieve launching plan on time
Be a key member of the Leadership Team
Required experiences
Life Sciences University Degree
Fluent in English
10 years' in the Medical Device industries
5 years' minimum experience in a similar position
Proven regulatory track record with complex medical devices –hard, soft, expendables...
Experience with related regulations as MDR 2017/745
Experience in all product life cycles (definition, design, development, validation, release, post-market surveillance, etc.)
Experience to deploy and maintain a quality system to meet EU (ISO 13485) and US (CGMP, 21 CFR part 820)
Required Competencies
The candidate should be flexible to work in a dynamic environment
Strong Medical Device Regulatory experience is necessary
Objective-oriented that can deliver with aggressive program timelines
Quality and results oriented
Team player
Communication skills
Ref. 8893
OUT-LICENSING MANAGER
Actividades del puesto:
Gestión transversal de todos los aspectos relacionados con los proyectos de licencia y suministro de medicamentos propios a laboratorios terceros, siendo responsable de la línea de productos encomendada.
Eso incluye:

Análisis de mercados e identificación de oportunidades.
Selección de potenciales socios.
Presentación de productos a potenciales socios.
Negociación de contratos.
Colaboración y coordinación entre distintos departamentos internos, tales como regulatorio, investigación, producción, etc.
Apoyo a socios en materias de marketing, planificación de producción, stocks,..

Supervisión de una filial en Italia.
Formación, experiencia requerida y requerimientos de la posición:
Experiencia mínima de tres años, en posición similar dentro del sector farmacéutico, ya sea con medicamentos innovadores, genéricos o biosimilares.
Se valorará especialmente experiencia en Out-Licensing internacional.
Formación en ciencias de la vida, especialmente en Farmacia.
Se valorará formación adicional en negocio, tipo MBA, comercio internacional, etc.
Nivel de inglés muy alto.
Se valorarán conocimientos de italiano.
Se valorará la experiencia en gestión de proyectos.
Capacidad de trabajo en equipo.
Autonomía y proactividad.
Ofrecemos:
Incorporarse a un sólido grupo farmacéutico en fase de expansión.
Posición de alta visibilidad.
Your opportunity starts here
Send us your profile and advance in your professional career.
Thank you.
We will contact you shortly
Go back
THIS IS WHAT OUR CLIENTS SAY ABOUT US
"They know how to sell a project and attract talent.  They perfectly capture our needs."
"We really appreciate that the LIM Global team invests a lot of time to understand our needs and corporate environment. The best talent is only successful if it fits with the organization."
"LIM was able to attract an outstanding Executive Committee consisting of experienced professionals from all around world. This team was key to the success of our startup".
"We value very much the active follow-up by and the accessibility of the LIM Global team throughout the entire selection process." 
 "Collaborating with LIM Global has been a big success. Their seriousness, their broad scope and experience allowed us to select a professional perfect for our needed. We will work with them again without any doubt."
"We turn to LIM Global when we expect difficulties or encounter problems with a search. LIM always meet expectations."
"We work with LIM Global because of the quality of the candidates they present to us and their fit with our strategy and culture."
"We approached LIM Global because they are industry experts. They perfectly understood our needs and they became our best ambassadors."