JOB OFFERS AND OPPORTUNITIES TO SHAPE
YOUR PROFESSIONAL CAREER.
JOB OFFERS AND OPPORTUNITIES TO SHAPE
YOUR PROFESSIONAL CAREER.
Your success is our objective.
Find opportunities and develop your talent in top biomedical companies.
Home
Job Offers
Confidentiality and work ethics with our clients and candidates. Efficient processes. It is time to rely on experts to help you find your next professional challenge. Your moment. Shall we start?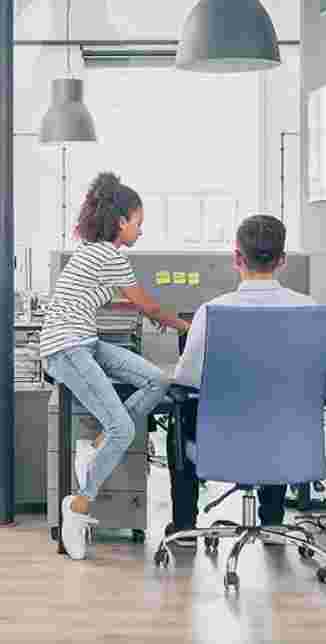 DIVERSIFY AND TAKE FULL ADVANTAGE OF YOUR SKILLS.
Signing up for LIM Global's talent pool is joining a global network Life Sciences experts. To find a work environment that believes in your talent. To connect the best professionals with extraordinary companies. Passion. Respect. Trust. Integrity. Join us. Our searches take into account the characteristics and skills of each candidate. We have more than 20 years of experience in finding the perfect match for our candidates' needs and in balancing their career paths our clients' strategies and cultures.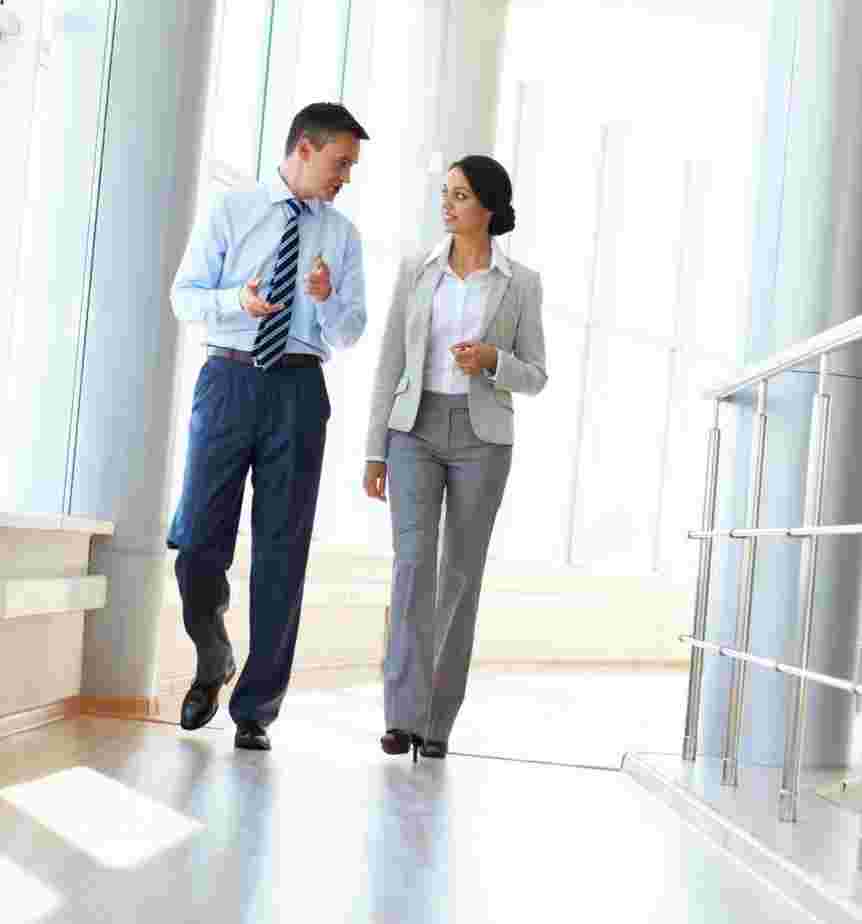 SENIOR BUSINESS DEVELOPER
EUR
EUR
One of our clients, is a startup with an innovative proprietary conjugation platform technology for drug discovery. The company is currently looking for a seasoned Business Developer with a proven track record in the international drug discovery market. For senior professionals with the ideal profile, the dedication could be part-time.
The successful candidate can work remotely from anywhere in Europe and will join an ambitious team of seasoned R&D professionals with a proprietary synthetic technology that outperforms current competitors.
HEAD OF TRANSLATIONAL IMMUNOLOGY
BCN
BCN
Our client is an international biotech company with headquarters in the USA and operations in Spain focused on developing drugs for treating immune-mediated inflammatory diseases (IMIDs). The company's R&D center in Barcelona is focused on accelerating new target identification and validation for a diverse group of IMIDs including the musculoskeletal, skin and gastrointestinal therapeutic areas.
The company is now looking for a Head of Translational Immunology. Reporting to the VP Drug Development, the successful candidate will be a seasoned discovery professional with a proven track record in target validation and experience in inflammation and/or autoimmune diseases. The Head of Translational Immunology will be a key contributor to the company's mission, advancing the care of patients suffering from chronic inflammatory diseases worldwide.
ESPECIALISTA REGULATORY AFFAIRS
ESP
Bilbao
Nuestro cliente, una importante compañía farmacéutica y de diagnóstico in vitro, con presencia en más de 100 países y con un equipo de más de 20.000 personas, busca un especialista de RRAA para trabajar junto con el departamento de I&D en su centro de excelencia de Desarrollo de Sistemas de Diagnóstico de Bilbao.
MSL RESPIRATORIO Y TRASPLANTES
BCN
Nuestro cliente, importante laboratorio farmacéutico internacional, con un solidísimo pipeline y envidiables resultados económicos, para potenciar el Departamento Médico de su filial española, requiere la contratación de un MSL Senior ubicado en Barcelona, para cubrir la zona de Cataluña, Baleares y Andorra.
BIOLOGICS DEVELOPMENT LEADER
BCN
Barcelona
An international public pharmaceutical company located in Barcelona, is looking for a talented and experienced leader to run the Biologics Development Department, responsible for the preclinical and clinical stage CMC development of all New Biologics Entities (NBEs).
The Biologics Development Department responsibilities encompass developability assessment of lead candidates, cell line development, analytical and process development, formulation development, device development, DS/DP GMP manufacturing and support of regulatory filing.
SPAIN
Our client, a very well financed startup ready to begin Clinical Development of their first lead compound in both Europe and USA, is looking for a CMC Manager with sound experience in biologicals. The company is located in Bilbao area, working remotely is an option.
BUSINESS UNIT HEAD RARE DISEASES IBERIA
BCN/MAD
BCN/MAD
Our client is an innovation oriented multinational pharmaceutical company that yearly invests more than 20% of their sales in R&D. They are actively acquiring new products / companies as well to support their impressive double-digit growth across the world.
One of their three strategic product lines is rare diseases. To lead this exciting business unit in Iberia,   they are looking for a Business Unit Head with experience in the rare diseases market to work from Barcelona or Madrid.
OUT-LICENSING MANAGER
MAD
MADRID
Nuestro cliente, un sólido laboratorio farmacéutico nacional, cotizado en bolsa, en una fase de agresivo crecimiento nacional e internacional,  busca un Out-Licensing Manager para que se haga cargo de las licencias de alguna de las moléculas de su investigación. El lugar de trabajo puede ser Madrid o Bilbao.
Ref. 8912
SENIOR BUSINESS DEVELOPER
Europe
Main Responsibilities:
Design and execute the overall commercial strategy.
Responsible for Sales and Business Development on a worldwide basis.
Identify potential clients in the pharmaceutical, biotech, CRO, and CDMO industry, achieve commercial agreements, manage new and maintain existing clients globally
Accountable for International Sales with direct responsibility over the company's Custom Synthesis Business and the required consultative selling process.
Report directly to C-suit and Board of Directors.
Required Qualifications & Experience:
Degree in science (Chemistry, Biology, Pharmacy…), ideally a PhD.
Solid Business Development & B2B Sales experience (> 5 years) with a proven track record in the drug discovery field.
Extensive network in discovery functions of target companies in the pharmaceutical, biotech, CRO, and CDMO industry.
In-depth knowledge of the drug discovery process and the different technologies used (HTS, binding assays, functional assays, kinetic studies, target engagement, PROTACS design…).
Agile, results-oriented professional with initiative and energy.
Analytical skills and business vision.
Effective communication and interpersonal skills at all levels and to a variety of stakeholders.
Able to successfully work within a fast-paced, rapidly changing start-up environment.
Fluent in English, Spanish would be a plus.
Ref. 8913
HEAD OF TRANSLATIONAL IMMUNOLOGY
Barcelona
 Main responsibilities:
Laboratory leader, responsible for all scientific aspects of experimental studies for target identification and validation
Experience in B and T cell assays (receptor stimulation, cell-cell interactions, co-stimulations assays, FACS analysis of subpopulations, among others)
Experience in evaluating experimental antibodies for target validation and function
Develop and perform cell based and biochemical assays supporting various programs
Lead and develop a newly formed team, establish state-of-the-art assays, and ensure operational excellence in execution and documentation
Be involved in collaboration projects with academic and industry partners as well as CROs
Experience in animal models of disease (biology and pathology) related to T and B cell function
Required experience and skills
PhD in immunology, biochemistry or cell biology
A proven track record with in vitro, ex vivo and/or in vivo cellular immunology, with a strong background in inflammation biology and diseases
Significant experience in T-cell, B-cell, dendritic cell and macrophage biology
Ideally, expertise and proven track record in biotech and/or pharmaceutical industry environment
Support studies to demonstrate proof of concept and profile drug candidates
Strong leadership ability along with a high level of assertiveness as well as excellent interpersonal and teamwork skills, as well as outstanding analytical thinking
Ability to challenge the status quo and to embrace change as well as curiosity and a passion for research
Fluent in written and spoken English with excellent communication and presentation skills
Ref. 8908
ESPECIALISTA REGULATORY AFFAIRS
SISTEMAS DIAGNÓSTICO
Principales responsabilidades:
Colaborar con el departamento de I&D en el desarrollo de nuevos productos.
Apoyar al departamento técnico, tanto en el desarrollo como en el seguimiento de proyectos para la mejora de los procesos.
Realizar actividades que garanticen el cumplimiento de los requisitos regulatorios durante todo el ciclo de vida de los productos, desde el desarrollo hasta la comercialización.
Colaborar en el diseño e implantación de toda la estrategia regulatoria de los productos, desde investigación hasta las reuniones con la agencias regulatorias.
Ayudar a obtener las aprobaciones regulatorias.
Apoyar al Responsable de Asuntos Regulatorios en la evaluación del impacto regulatorio de cambios en los productos, procesos de fabricación e instalaciones en marcha.
Enlace con las autoridades regulatorias según sea necesario.
Ayudarás en la supervisión del diseño de los procedimientos de fabricación, control de calidad de materias primas, productos intermedios y finales. 
Perfil y experiencias requeridas
Estudios Universitarios, Ingeniería y/o Ciencias Experimentales y/o de la Salud.
Experiencia en investigación, ya sea en desarrollo de instrumentos y/o de inmunoensayos y/o productos de biología molecular (productos IVD/MD).
Se valorará la experiencia previa en Regulatory Affairs.
Buen nivel de inglés.
Capacidad de planificación, autonomía y trabajo en equipo
Que ofrecemos
Formar parte de una compañía líder.
Contribuir técnicamente a un equipo de alto rendimiento.
Ser un miembro activo en el lanzamiento de nuevos productos a nivel mundial.
Conseguir una visión global del área de RRAA.
Ref. 8911
MSL RESPIRATORIO Y TRASPLANTES
Barcelona
Principales responsabilidades:
Actuar como asesor médico en su zona de los productos y de las áreas terapéuticas asignadas (Respiratorio y Trasplantes).
Gestionar la relación con los KOL's asignados basada en la fiabilidad y evidencia científica.
Colaboración en la información médica de líderes de opinión.
Seguimiento de los investigadores implicados en los estudios locales o internacionales.
Participación en sesiones clínicas, tanto dando soporte como liderando las mismas.
Ofrecer soporte en la formación científica de la red de ventas.
Desarrollar su actividad trabajando en equipo con los medical advisors y con los departamentos de marketing, ventas y de acceso con el objetivo de implementar el plan estratégico del producto y del área terapéutica.
Requisitos:
Perfil científico/clínico. Imprescindible titulación universitaria en ciencias de la salud, valorable PhD.
Experiencia mínima de 3-4 años en posición similar.
Capacidad de interaccionar con líderes de opinión y con los diferentes stakeholders internos y externos.
Conocimiento de gestión de estudios clínicos y regulación de la industria farmacéutica.
Nivel alto inglés.
Ofrecemos:
Entrar en una línea estratégica de la empresa, con un sólido pipeline de investigación propia.
Trabajar en una compañía Best Place to Work en Europa y en España.
Posibilidades de desarrollo profesional.
Interesante paquete retributivo.
Ref. 8910
BIOLOGICS DEVELOPMENT LEADER
Barcelona
Responsibilities:
Lead the preclinical and clinical stage CMC development of NBEs with the direct management of a team of 4 skilled scientists.
Provide input into lead candidate selection and early profiling.
Provide technical expertise for CMC development of NBEs, in particular for monoclonal and multi-specific antibodies.
Provide support for Due Diligences of NBEs projects.
Ensure the set up and maintenance of an agile network of external partners for all the outsourced activities.
Ensure efficient progression of the NBEs projects in a highly collaborative and cross-functional environment.
Develop the team in CMC development of NBEs.
Ensure smooth transition of NBEs projects toward commercial manufacturing through frequent and close collaboration with Industrial Operations.
Education, experience, skills:
At least 15 years of experience in an industrial environment.
Expert knowledge and track record as NBEs CMC development team leader.
In-depth knowledge in antibody profiling and manufacturing.
Experience in multi-specific antibody and non-antibody modalities highly desirable.
Strong leadership and experience working with external partners.
We offer
Join a well-established public company, present in more than 100 countries, developing their solid pipeline of NBEs.
High visibility.
Real promotion opportunities.
A hybrid position is an option.
Ref. 8909
CMC MANAGER
Spain
Responsibilities:
Management of CMO´s operational activities to support drug development program of first in class ADCs.
Coordination of development tasks in close collaboration with R&D, CMOs, internal teams, advisors and external regulatory teams.
Communication with CMOs and analytical laboratories for GMP manufacturing and quality control for supply for clinical studies.
Selection and Qualification of company CMOs to support drug development and compliance with Agencies requirements.
Education, experience, skills:
Biotech Engineering or Masters level education.
Significant CMC experience developing biologicals products and ideally ADCs.
Good knowledge of GMP and CMC considerations related to the manufacture of pharmaceutical products.
Experience dealing with biological CMOs.
Very good communication skills including excellent command of Spanish and English languages.
Excellent organization and presentation skills.
We offer
Join an amazing Project with different lead compounds using an original approach to cancer.
Manage CMC of ADCs, one of the hot technologies in present pharma development.
Work with a great internal team and top international CDMO.
Very interesting economic package, including phantom shares.
Ref. 8904
BUSINESS UNIT HEAD RARE DISEASES IBERIA
Barcelona/Madrid
Main Responsibilities:
Lead and coordinate a small but high performance team of KAMs, Access, Marketing and Medical people to promote their products across Iberia.
Achieve expected economical results.
Define and implement a successful patient centric strategy focused on improving diagnose; increasing brand image through solid medical data; excellent KOL and patient associations relationships and good market access strategies.
Lead all premarketing activities for all new products in the pipeline.
Reporting to Headquarters in Europe and in the USA.
Be part of Iberia Leadership Team
Required Qualifications & Experience:
Solid experience with Rare Diseases.
Sound experience working with marketing, sales, access and medical teams.
Results oriented.
Leadership skills.
People management skills.
Communication skills.
Fluency in English and Spanish required (English is company language). Fluency in Portuguese is a plus.
We offer.
Lead an exciting growth project in Iberia.
International visibility.
Real growth opportunity.
Join a strategic business in a company with 10% yearly growths over last decade.
Company awarded as Best place to work in Spain and in Europe.
Ref. 8893
OUT-LICENSING MANAGER
Actividades del puesto:
Gestión transversal de todos los aspectos relacionados con los proyectos de licencia y suministro de medicamentos propios a laboratorios terceros, siendo responsable de la línea de productos encomendada.
Eso incluye:

Análisis de mercados e identificación de oportunidades.
Selección de potenciales socios.
Presentación de productos a potenciales socios.
Negociación de contratos.
Colaboración y coordinación entre distintos departamentos internos, tales como regulatorio, investigación, producción, etc.
Apoyo a socios en materias de marketing, planificación de producción, stocks,..

Supervisión de una filial en Italia.
Formación, experiencia requerida y requerimientos de la posición:
Experiencia mínima de tres años, en posición similar dentro del sector farmacéutico, ya sea con medicamentos innovadores, genéricos o biosimilares.
Se valorará especialmente experiencia en Out-Licensing internacional.
Formación en ciencias de la vida, especialmente en Farmacia.
Se valorará formación adicional en negocio, tipo MBA, comercio internacional, etc.
Nivel de inglés muy alto.
Se valorarán conocimientos de italiano.
Se valorará la experiencia en gestión de proyectos.
Capacidad de trabajo en equipo.
Autonomía y proactividad.
Ofrecemos:
Incorporarse a un sólido grupo farmacéutico en fase de expansión.
Posición de alta visibilidad.
Your opportunity starts here
Send us your profile and advance in your professional career.
Thank you.
We will contact you shortly
Go back
THIS IS WHAT OUR CLIENTS SAY ABOUT US
"They know how to sell a project and attract talent.  They perfectly capture our needs."
"We really appreciate that the LIM Global team invests a lot of time to understand our needs and corporate environment. The best talent is only successful if it fits with the organization."
"LIM was able to attract an outstanding Executive Committee consisting of experienced professionals from all around world. This team was key to the success of our startup".
"We value very much the active follow-up by and the accessibility of the LIM Global team throughout the entire selection process." 
 "Collaborating with LIM Global has been a big success. Their seriousness, their broad scope and experience allowed us to select a professional perfect for our needed. We will work with them again without any doubt."
"We turn to LIM Global when we expect difficulties or encounter problems with a search. LIM always meet expectations."
"We work with LIM Global because of the quality of the candidates they present to us and their fit with our strategy and culture."
"We approached LIM Global because they are industry experts. They perfectly understood our needs and they became our best ambassadors."