JOB OFFERS AND OPPORTUNITIES TO SHAPE
YOUR PROFESSIONAL CAREER.
JOB OFFERS AND OPPORTUNITIES TO SHAPE
YOUR PROFESSIONAL CAREER.
Your success is our objective.
Find opportunities and develop your talent in top biomedical companies.
Home
Job Offers
Confidentiality and work ethics with our clients and candidates. Efficient processes. It is time to rely on experts to help you find your next professional challenge. Your moment. Shall we start?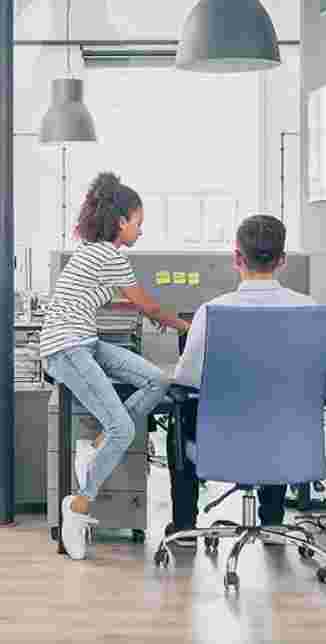 DIVERSIFY AND TAKE FULL ADVANTAGE OF YOUR SKILLS.
Signing up for LIM Global's talent pool is joining a global network Life Sciences experts. To find a work environment that believes in your talent. To connect the best professionals with extraordinary companies. Passion. Respect. Trust. Integrity. Join us. Our searches take into account the characteristics and skills of each candidate. We have more than 20 years of experience in finding the perfect match for our candidates' needs and in balancing their career paths our clients' strategies and cultures.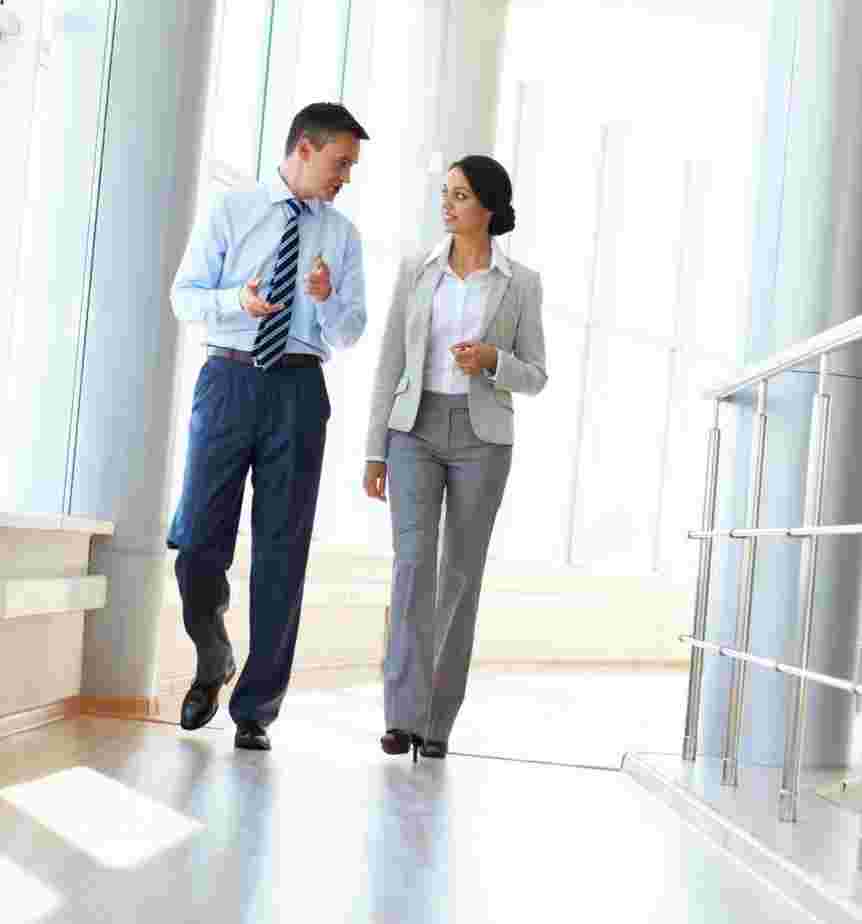 Head Of Clinical Development
Europe
Our client, a solid biotech start-up with a first-in-class platform technology in Immuno-Oncology, is now looking for a Head of Clinical Development (HCD). Reporting to the CMO, the primary role of the HCD will be to provide leadership and direction for the company's pipeline projects.
The HCD will be responsible for the strategy (together with the CMO/CEO), direction and execution of the company's clinical development plans and manage all clinical operations activities. He/she will be a member of the company's Executive Committee which determines and oversees research and drug development and sets the overall strategic direction for the company. This is a unique opportunity to be a major contributor to the success of a well-positioned, well-financed clinical stage biotechnology company.
Bilbao/Madrid
Nuestro cliente, un sólido laboratorio farmacéutico nacional, cotizado en bolsa, en una fase de agresivo crecimiento nacional e internacional,  busca un técnico de out-licensing para que se haga cargo de las licencias de alguna de las moléculas de su investigación. El lugar de trabajo puede ser Bilbao o Madrid.
Scientist R&D Immunoassays
Bilbao
Our client, an important global pharmaceutical and IVD company, with presence in more than 100 countries and a growing global team of over 20.000 people, is searching for a Sr. Scientist R&D Immunoassays. The selected candidate, will be responsible of developing new immunoassays in their site in Bilbao.
Valencia
Our client is an early-stage biotech company developing advanced therapies for genetic diseases. The company now needs a Project Manager to coordinate one of their R&D projects. The successful candidate will have a strong scientific background and experience in drug development. He/she will join a highly competent team of experienced R&D professionals developing state-of-the-art medicines.
Barcelona
Our Client, a global leader in In-vitro Diagnostics, is now looking for a Global Product Manager. The successful candidate will be responsible for upstream marketing, will sit on core teams and act as the "voice of the customer" for new product development.
The scope of responsibilities is global and includes the US, Europe, Asia, and all emerging markets. This position reports to Headquarters and is based Barcelona.
Barcelona, Spain
Leading European bioanalytical CRO based in Barcelona (Spain) is looking for a Study Director to expand its Large Molecule team, which provides bioanalytical services to the pharmaceutical and biotechnological industries worldwide.
Ref. Head Of Clinical Development
Head Of Clinical Development
Europe
Main responsibilities:
Direct the development of clinical strategies and plans to integrate the company's compounds into the standard practice of immuno-oncology.
Lead and supervise all aspects of Clinical Development & Clinical Operations.
Oversee the analysis and interpretation of clinical trial data and the reporting of clinical trial results.
Lead interactions with academic thought leaders, investigators, cooperative groups, and other clinical stakeholders.
Oversight of CROs and other vendors as necessary.
Give input into portfolio and pipeline development and advancement.
Provide clinical support and contribute, together with other members of the management team, to the development of the overall corporate strategy
Represent the company and its programs in front of external audiences, such as investment, medical and regulatory communities, as well as pharma and biotech companies.
Identify, develop, and maintain strong working relationships with investigators and KOLs.
Provide input into non-project work and the development of clinical R&D procedures.
Lead the preparation of regulatory briefing documents and clinical elements of regulatory submission documents (IND, CTA, NDA, BLA, MAA).
Serve as the subject matter expert for Clinical/Medical programs to the rest of the organization.
Step in to represent the CMO on an as-needed basis.
Requirements and skills:
MD with solid Medical Affairs & Clinical Development industry experience.
Must have experience with and strong knowledge of Oncology drug development; experience in Immuno-Oncology is a plus.
Solid experience in leading clinical groups including clinical/medical affairs and clinical operations.
A proven success record in Phase I-III clinical research studies and trial design as well as successful submission of IND and marketing approval-directed filings (BLA's, NDA's, and MAA's).
Knowledge of relevant EMA and FDA regulations and guidelines as well as those of other
health authorities; experience in interactions with EMA and FDA personnel is essential;
experience in interactions with other health authorities a plus.
Must have a thorough knowledge of clinical research concepts, practices, and applicable
regulations such as GCP and ICH guidelines.
Experience in translational medicine, clinical pharmacology and early stage development incl. CMC is desirable.
Must have excellent leadership and interpersonal skills.
Excellent verbal and written communication skills. Comfortable presenting in public meetings or expert level settings; demonstrated excellence in stakeholder management at any level.
Agility and resourcefulness in response to unexpected challenges or dynamic situations.
Ability to make difficult, high-stake decisions and provide credible leadership.
Patience, fairness and loyalty in interactions with colleagues.
Willingness to travel and work long hours as needed.
Cross-functional and adaptive; the company has a lean team and versatility to support non-core activities is a plus.
Ref. Out-Licensing Manager
Out-Licensing Manager
Gestión transversal de todos los aspectos relacionados con los proyectos de licencia y suministro de medicamentos propios a laboratorios terceros, siendo responsable de la línea de productos encomendada.
Eso incluye:

Análisis de mercados e identificación de oportunidades.
Selección de potenciales socios.
Presentación de productos a potenciales socios.
Negociación de contratos.
Colaboración y coordinación entre distintos departamentos internos, tales como regulatorio, investigación, producción, etc.
Apoyo a socios en materias de marketing, planificación de producción, stocks,..
Experiencia mínima de tres años, en posición similar dentro del sector farmacéutico, ya sea con medicamentos innovadores, genéricos o biosimilares.
Se valorará especialmente experiencia en Out-Licensing internacional.
Formación en ciencias de la vida, especialmente en Farmacia.
Se valorará formación adicional en negocio, tipo MBA, comercio internacional, etc.
Nivel de inglés muy alto.
Se valorará la experiencia en gestión de proyectos.
Se valorará los conocimientos de Market Access internacional.
Capacidad de trabajo en equipo.
Autonomía y proactividad.
Incorporarse a un sólido grupo farmacéutico en fase de expansión.
Posición de alta visibilidad.
Ref.
Scientist R&D Immunoassays
Scientist R&D Immunoassays
Work independently or supervise associates to plan for and execute design and development of immunoassays.
Comply with all company policies and SOPs as well as regulatory requirements for the design, analysis and reporting of research projects and products under ISO13485 and 21CFR820.
Prepare experiment and product documentation including summary reports.
Write SOPs and assemble batch records.
Present results to colleagues and management team.
Develop new methods and train laboratory personnel.
PhD in Life Sciences or related field. MSc may be considered with additional years of experience.
Minimum of five years of laboratory experience with proven hands-on technical abilities in immunoassay development, antibody-based platform test and evaluation.
Proven experience in management of research projects, including training of other scientists, lab associates, and support personnel, analyzing data, and writing reports.
Fluent English.
Team player and proactive professional.
Joining a very important and solid multinational Group.
Being involved in a strategic project, collaborating with international teams.
Ref.
Project Manager R&D ATMP
Project Manager R&D ATMP
Implementation and supervision of the development plan
Coordination of the internal development team.
Interaction with all stakeholders to ensure flawless execution within the agreed deadlines.
To coordinate third-party activities and external stakeholders such as CDMOs.
Prepare periodical status updates and present them to Senior Management.
PhD in Molecular Biology, experience in the area of advanced therapies is a plus.
Experience in drug discovery.
Technical leadership and experience in managing small R&D teams.
Strong organizational and analytical capacities.
Effective communication and presentation skills at all levels and to a variety of stakeholders.
Agility and resourcefulness in a fast moving environment and in response to unexpected challenges or situations.
Team player.
Fluency in English.
Based in Valencia or willing to spend several days per week in Valencia.
Ref.
Global Product Manager
Global Product Manager
Communicate the Voice of Customer to internal development teams to frontload product development that ensures value creation in new products.
Closely manage the lifecycle for responsible products and significantly contribute to the company's growth and profitably through portfolio management, strategic pricing and new product enhancements.
Provide market intelligence, business cases and Voice of Customer requirements for new product development or new market program development within the own area of responsibility.
Create and implement clear value proposition /positioning for covered products incorporating Sample to Insight messaging.  Includes training regional teams for new product launches and driving uptake of new launches with Comm Ops.
Product/platform life cycle management and strategic product development roadmap that considers phasing out older or less profitable product lines for new innovations.
Strategic pricing that generates maximum profitability based on value product brings to the market and current competitive atmosphere. Actively incorporating Value Based Pricing principles in new product launches.
Be up-to-date on the latest regulatory and clinical trial requirements.
Education in Life Sciences, MBA is a plus.
3 years experience in clinical IVD marketing/ commercial organizations.
Experience in molecular diagnostics is a plus.
Some customer facing and international business experience is required.
Commercial mind-set able to adapt to different markets Europe, US, and Emerging Markets.
Excellent interpersonal and communication skills at all levels and with a variety of stakeholders incl. effective KOL management
Ability to advance projects and promote collaboration in a matrixed environment.
Strategic vision, ability to make and defend difficult, high-stake trade-off decisions.
Agile with intellectual curiosity, resourcefulness in response to unexpected challenges or dynamic situations.
Willingness to travel extensively.
Fluency in English.
Ref. 123
Study Director
Study Director
Barcelona, Spain
Full time contract
Minimum 3-years' experience in bioanalytical CROs
-Coordinate the validation of analytical methods to quantify drugs, anti-drug antibodies or biomarkers in biological matrices by ligand binding assays (ELISA, MSD) according to international guidelines.
-Coordinate sample analysis projects, including regulated and non-regulated, pre-clinical and clinical studies.
-Manage method development projects.
-Deliver extensive and effective communication with sponsors and timely delivery of results.
-Organize and line-manage laboratory personnel.
-Effectively resolve technical and regulatory issues.
-Actively support Senior Management and participate in strategic projects to optimize procedures.
-PhD, MSc or BSc in biology or related subject.
-Minimum 3-years' experience in bioanalytical CROs.
-Experience working with ELISA, MSD or other Ligand Binding techniques.
-Experience in managing validation and sample analysis projects for determination of Immunogenicity and PK for pre-clinical and clinical studies
-Deep understanding of international bioanalytical guidelines for PK and Immunogenicity assay validation, and experience working under GLP/GCP regulations.
-Experience working with LIMS systems.
-Experience working with cell culture techniques will be highly valued
-Excellent level of English (Spanish – nice to have).
-Opportunity to work and contribute to the success of an expanding CRO.
-Solid scientific team with career growth opportunities.
-Cutting edge laboratory with the latest technology.
-International and multicultural environment in company based in Barcelona.
-Diligent, professional organization, with a human touch.
Your opportunity starts here
Send us your profile and advance in your professional career.
Thank you.
We will contact you shortly
Go back
THIS IS WHAT OUR CLIENTS SAY ABOUT US
"They know how to sell a project and attract talent.  They perfectly capture our needs."
"We really appreciate that the LIM Global team invests a lot of time to understand our needs and corporate environment. The best talent is only successful if it fits with the organization."
"LIM was able to attract an outstanding Executive Committee consisting of experienced professionals from all around world. This team was key to the success of our startup".
"We value very much the active follow-up by and the accessibility of the LIM Global team throughout the entire selection process." 
 "Collaborating with LIM Global has been a big success. Their seriousness, their broad scope and experience allowed us to select a professional perfect for our needed. We will work with them again without any doubt."
"We turn to LIM Global when we expect difficulties or encounter problems with a search. LIM always meet expectations."
"We work with LIM Global because of the quality of the candidates they present to us and their fit with our strategy and culture."
"We approached LIM Global because they are industry experts. They perfectly understood our needs and they became our best ambassadors."